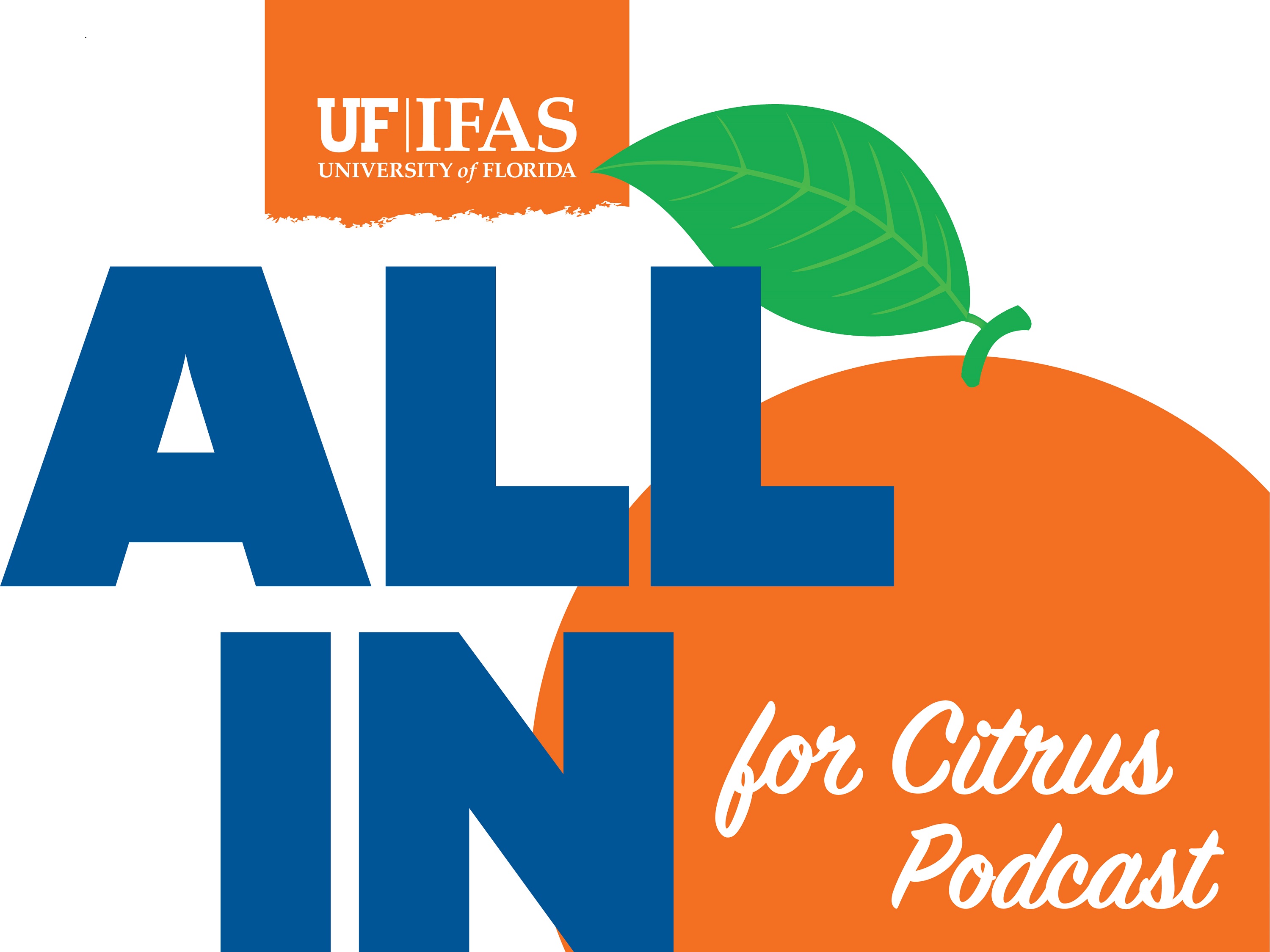 Researchers at the University of Florida's Citrus Research and Education Center are gearing up for the 2019 Citrus Expo! Get a sneak peek of what to expect at during the citrus program on July's All In for Citrus podcast. Also, growers will also hear an update on a recent pest alert on this month's program.
Michael Rogers, director of the Citrus Research and Education Center, discusses new opportunities for growers to learn in interactions with researchers at Citrus Expo on Thursday afternoon, Aug. 15. He discusses numerous topics that will be addressed at each of several stations where growers will participate in "hands-on" activities. At the same time, researchers at round tables will talk with growers in "meet the specialist" sessions, he says.
Citrus Expo educational seminars are addressed by horticulturist Tripti Vashisth, who is organizing the Aug. 14-15 citrus seminars. She lists all the presentations that will be made and reports in-depth on a talk she'll make Aug. 14 regarding fruit drop. She has found that fruit drop is heavily related to fruit size and says growers who improve fruit size with good irrigation and nutrition can reduce drop.
Entomologist Lauren Diepenbrock provides a thorough update on the lebbeck mealybug, the latest citrus pest found in Highlands County groves in June. She discusses the potential heavy damage this pest can cause, immediate steps growers can take to reduce its spread, and possible long-term control measures. She tells who growers should contact if they suspect they have the lebbeck mealybug in their groves.
Be sure to register for the 2019 Citrus Expo, happening Aug. 15-16 at the Lee Civic Center in North Fort Myers, FL. All pre-registered growers will automatically be entered to win a John Deere gun safe courtesy of Everglades Equipment Group. The seminar schedule will be coming soon. Visit CitruExpo.net for more information or to register.