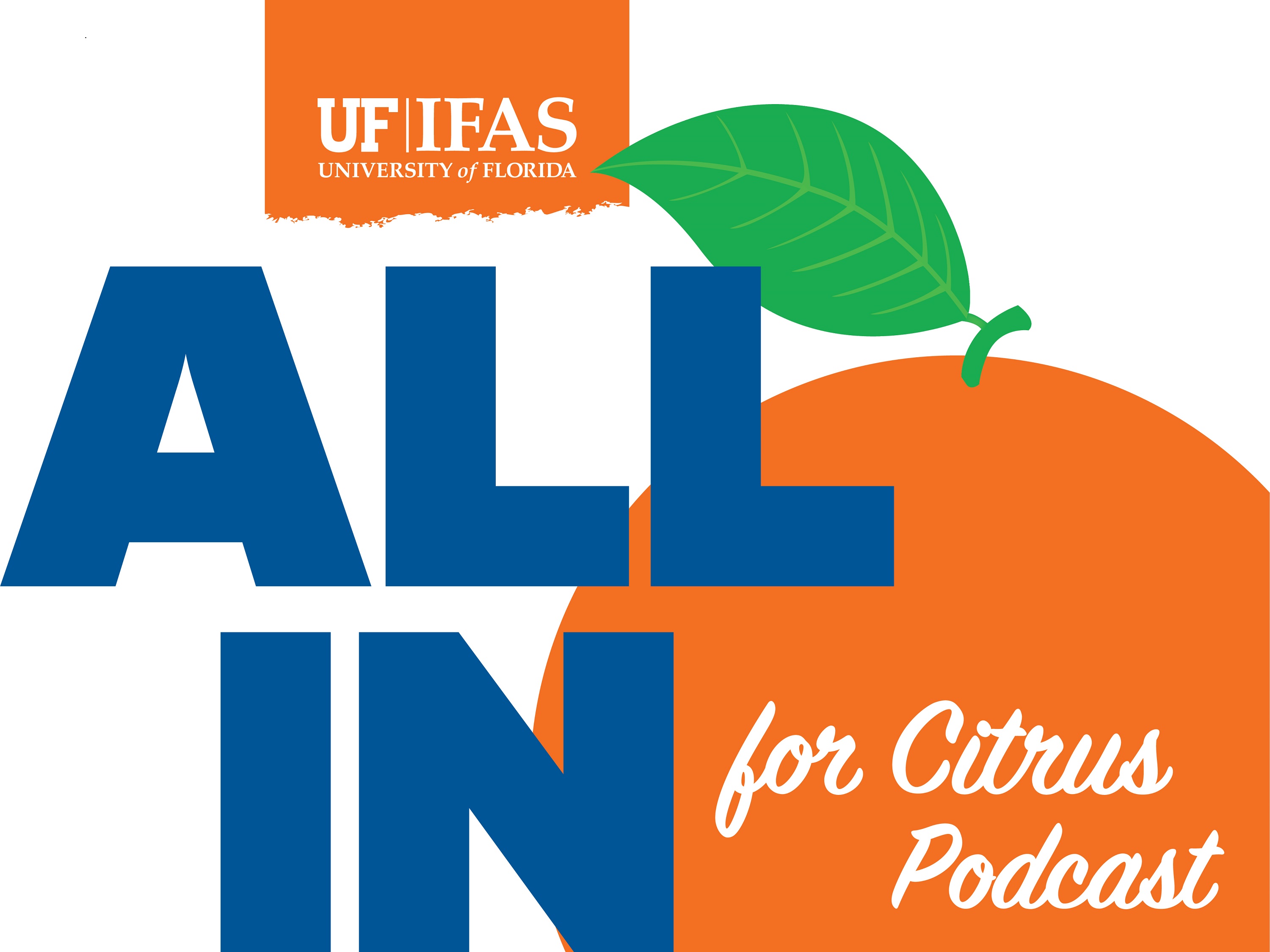 August brings a special episode of the All In For Citrus podcast as listeners hear from the new leader of the University of Florida Institute of Food and Agricultural Sciences (UF/IFAS) and get an update on digital offerings.
Citrus Research and Education Center Director Michael Rogers starts the episode by announcing a redesign to the UF/IFAS Citrus Research website. The university listened to industry feedback on the organization and accessibility of the site. Rogers says the redesign makes it a one-stop-shop for growers with all of the information they need to know. He says the citrus team is looking at a lot of the new practices they are doing during the pandemic and plan on adopting some of them, such as video presentations, moving forward.
J. Scott Angle officially started as the UF/IFAS new vice president for agriculture and natural resources in mid-July. While he isn't from Florida, Angle has a personal relationship with citrus and extensive experience in how research is funded and allocated. Starting a position during a global pandemic has admittedly been quite different for Angle. Still, he is focusing on meeting as much of the industry as possible and listening to the issues.
"My job is to make sure that we support all of the growers and those that work in the industry," Angle said. "I wake up every morning to make sure that they remain profitable and able to do their job, grow, and expand their business."
Angle has an impressive resume and has spent the last several years at the U.S. Department of Agriculture's National Institute of Food and Agriculture. There he oversaw $125 million of funding for projects related to huanglongbing disease and worked with the likes of Florida Citrus Mutual's Mike Sparks, Larry Black, Tom Mitchell, and others. He believes research advances over the last five years are proof that the university is utilizing funding in the best way for growers, and that the UF/IFAS team will play a significant role in keeping the iconic citrus industry profitable for years to come.