As the 2022 citrus harvest gets underway, All In For Citrus podcast host Frank Giles catches up with the directors of three University of Florida Institute of Food Agricultural Sciences (UF/IFAS) research and education centers. The directors discuss how the citrus crop is looking in their areas as well as key research projects underway at their facilities.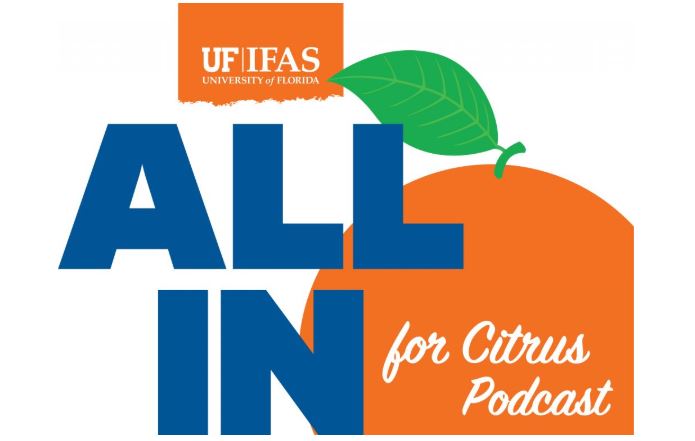 Michael Rogers, director of the UF/IFAS Citrus Research and Education Center, noted that he's seeing a mixed bag when it comes to this year's crop. While some groves clearly are suffering the effects of HLB, others look quite good.
"I have seen some groves that look quite remarkable, kind of reminiscent of where we were 15 or 20 years ago," said Rogers. "These growers have been working on their nutrition programs in particular and have their soil pH right and are alleviating the stress on the trees. Over a period of years, they have really seen those groves come back. I was in a grove a couple weeks ago that looked very similar to what we would have seen before HLB. The big question remains, will those fruit hang on the tree? … That has been a big focus for us in research, trying to find ways to keep fruit on the trees through harvest."
Rogers also addresses a shortage of imidacloprid, which is an important insecticide for citrus, especially young trees. Work is underway to make the product more available to growers.
Ron Cave, director of the Indian River Research and Education Center, discusses citrus research projects at that facility and its Millennium Block. He says there is a field day scheduled there on Oct. 19 that growers will want to attend.
The new director of the Southwest Florida Research and Education Center, Michael Burton, talks about his priorities for citrus research and provides some details on his background before coming to Florida.
Check out the September All In For Citrus podcast for more crop updates and a look at UF/IFAS citrus research. The podcast is a joint project of UF/IFAS and AgNet Media.