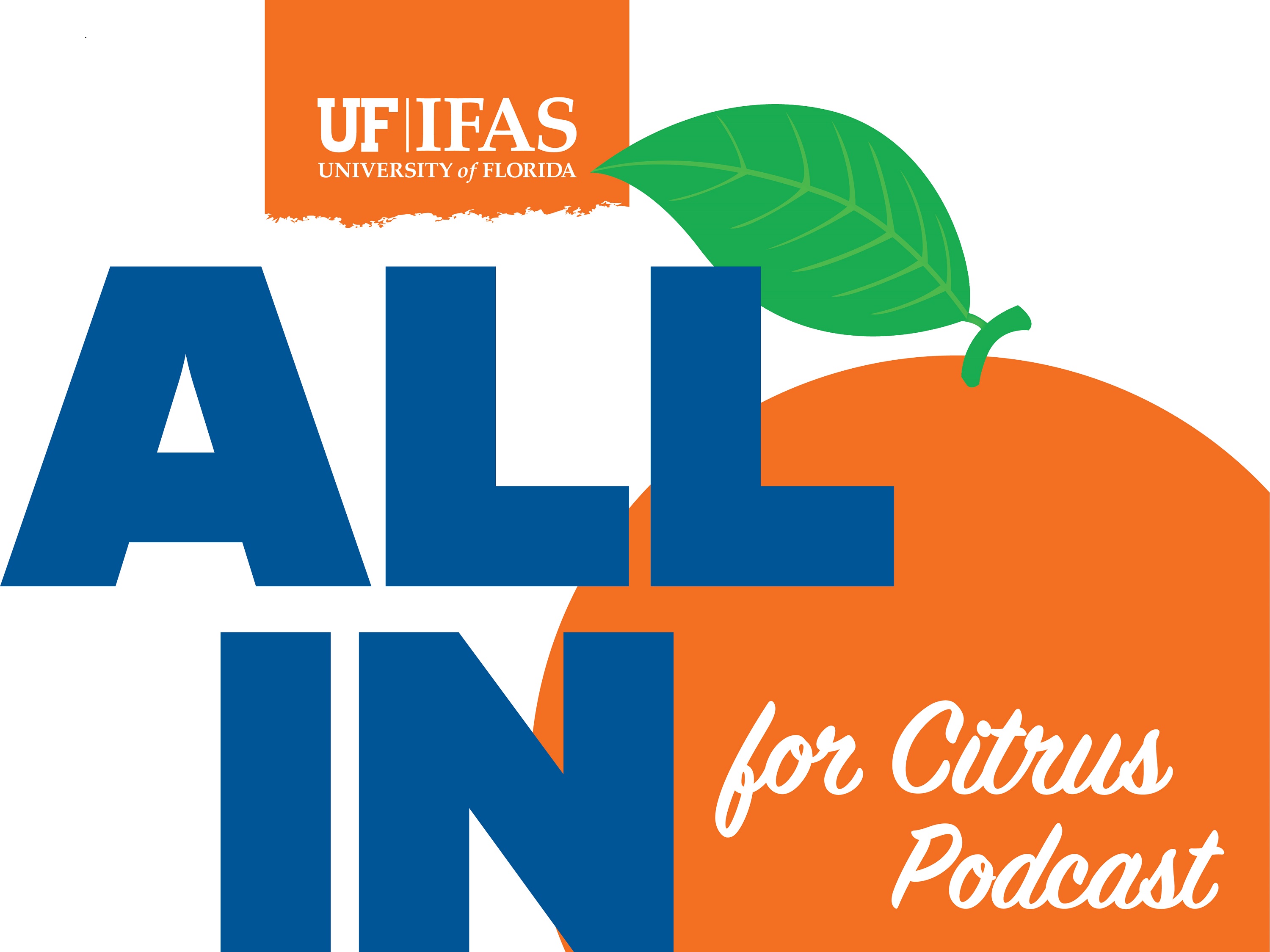 The December All In For Citrus podcast has critical insights on citrus production, including contract issues, a view from Brazil, soil health research and the Winter Weather Watch program.
Numerous Florida citrus growers have no contracts and no offers, or very low offers, for their juice oranges this season. University of Florida Institute of Food and Agricultural Sciences (UF/IFAS) Citrus Research and Education Center Director Michael Rogers discusses the difficult decisions facing those growers and how they might best decide to allocate money for grove management practices. Nutrient and water management should be top priorities, he says.
Indian River Research and Education Center horticulturist Johnny Ferrarezi joins the podcast to discuss his recent trip to Brazil. Even though the situations in Florida and Brazil are very different, he says there is a lot to take away from the Brazilian citrus industry's management practices.
Keeping trees as healthy as possible is key to surviving HLB disease. Sarah Strauss, UF/IFAS soil microbiologist, gives an update on her research into cover crops. Strauss and other researchers are working on trying to identify varieties that make the best cover crop mixes for growers. She also talks about new funding just announced to start a study looking into compost.
Multi-county citrus Extension agent Chris Oswalt discusses the long-running Winter Weather Watch program that provides participating growers with phone access to localized weather forecasts. The watch is available in the west, central and southwest regions of Florida. Oswalt says many growers use information from the watch in conjunction with information from the Florida Automated Weather Network.