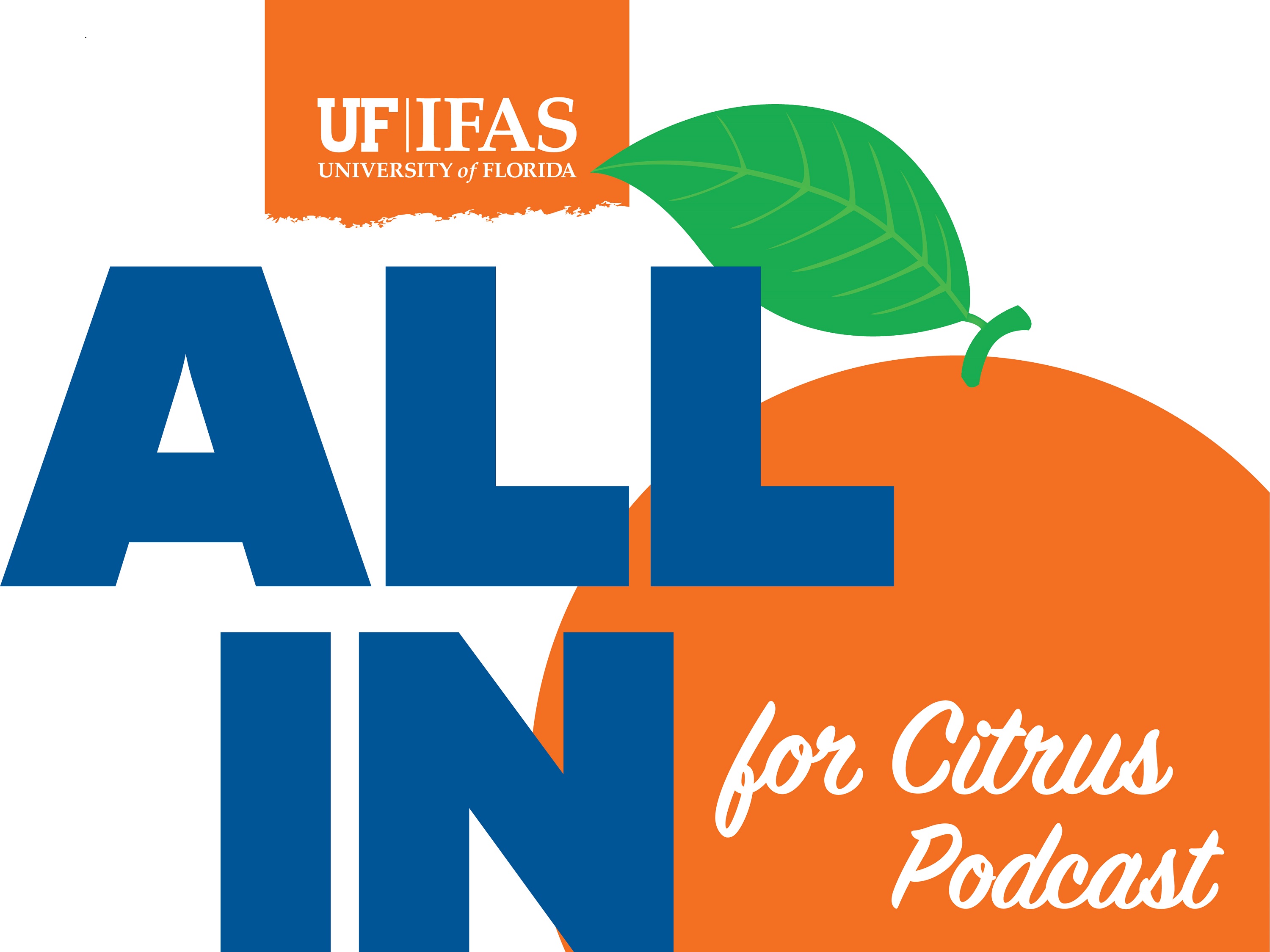 The first episode of the year of the All In For Citrus Podcast includes efforts to get research information out to growers, threshold numbers on production costs that are a little shocking with current juice prices the way they are, nutrition programs that continue to help manage HLB-affected trees, and breeding work to solve citrus challenges.
Senior Correspondent-at-Large Ernie Neff starts the show with Michael Rogers, director of the University of Florida Institute of Food and Agricultural Sciences (UF/IFAS) Citrus Research and Education Center. Rogers discusses communication efforts, including the All In For Citrus Podcast and steps UF/IFAS is taking to further improve its communications with growers. He also provides an update on the search for a new UF/IFAS vice president and shares details on upcoming citrus events.
Then, Extension economist Ariel Singerman speaks on a recent article he wrote on the subject of how much growers can afford to spend on the caretaking of processed orange groves. The article addresses the grove management decisions growers must make in the face of current orange price declines. It points out that an average grower would need to cut back significantly on caretaking expenses just to break even.
Next, plant pathologist Evan Johnson discusses the damage that HLB inflicts on citrus tree roots and steps growers can take to cope with the problem. Chief among the root health management practices are "spoon-feeding" of nutrients and irrigation. The more frequent applications allow trees to make better use of those inputs. Johnson says most growers he knows have adopted the spoon-feeding practice, and some have seen increased root mass.
Wrapping up the show, geneticist and plant breeder Jude Grosser believes higher quality orange juice, coming from higher quality oranges, is needed to combat falling juice sales. He points out that growers also need oranges that are better able to produce good juice fruit in the face of HLB. Grosser talks about new orange varieties that have been developed by UF/IFAS to accomplish those goals. He and fellow breeders have focused on improving juice quality throughout the entire season.