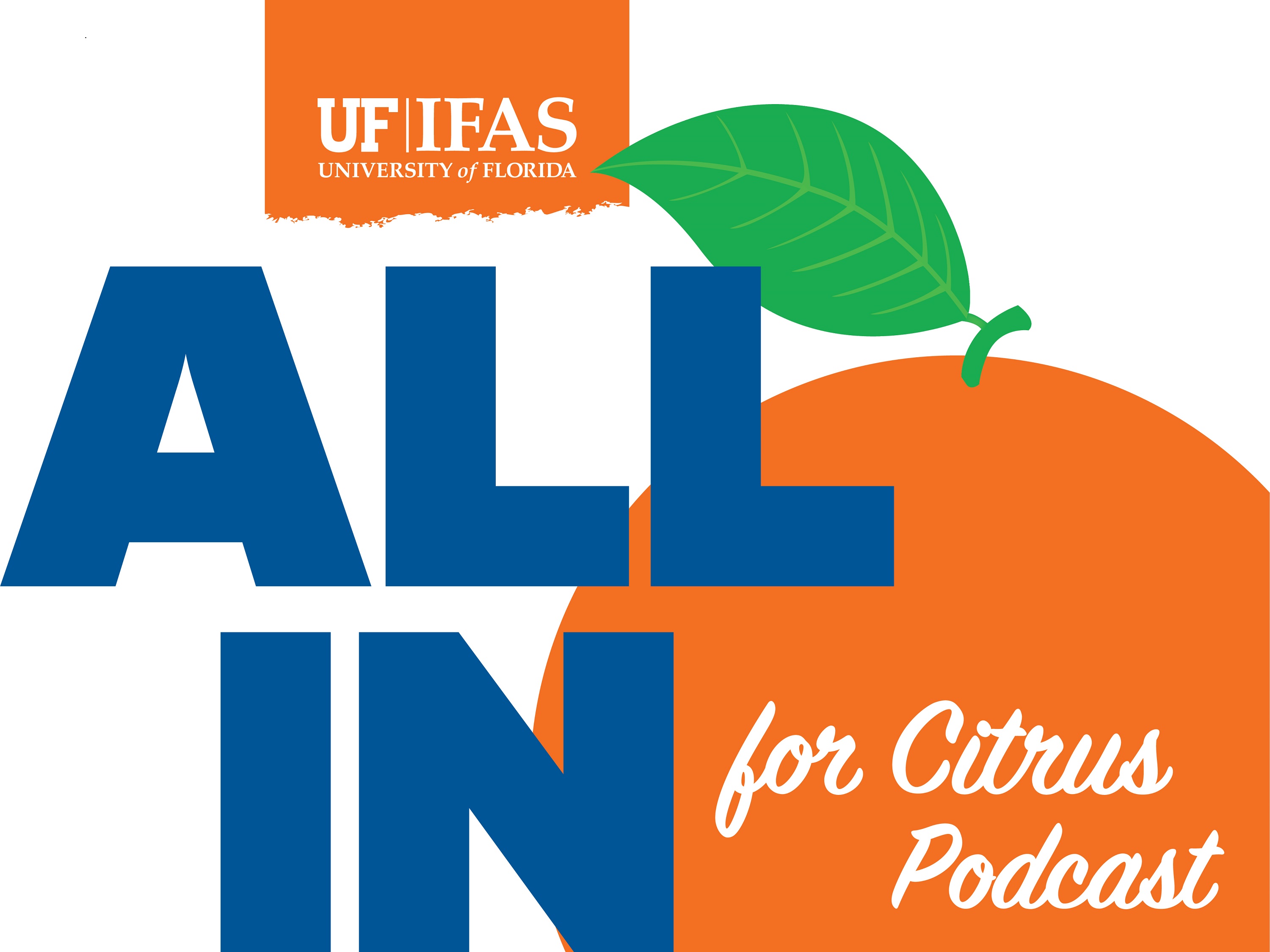 April's All In For Citrus podcast includes timely information, says goodbye to a recognized figure at the University of Florida, and says hello to a new face on the citrus team.
Citrus Research and Education Center (CREC) Director Michael Rogers starts off the episode with on update on operations amid COVID-19 restrictions. The citrus team has transitioned to working remotely and continues to be available via telephone and internet. Researchers are still tending to projects in labs on a limited basis while adhering to social-distancing guidelines. Rogers details some of the upcoming digital information that will be available to growers.
It's not the ending that Senior Vice President for Agriculture and Natural Resources Jack Payne thought he would have to his career, but staying home during this pandemic has allowed him to look back on his tenure at the University of Florida. Payne outlines how the industry has changed during his decade at the University of Florida Institute of Food and Agricultural Sciences helm. He also discusses some of the accomplishments of his team and he makes some predictions on what lies ahead.
As the citrus industry says goodbye to Payne, it also says hello to a new citrus Extension agent. Ajia Paolillo brings her enthusiasm to growers in DeSoto, Hardee and Manatee counties. Paolillo did not grow up in agriculture, but she is no stranger to the citrus industry. She worked for the Florida Department of Agriculture and Consumer Services' Division of Plant Industry as a citrus nursery Inspector. She also spent time in the CREC lab studying rootstocks. Paolillo talks about how she hopes to take what she learned from some well-known citrus Extension agents and become a trusted source for growers, starting with getting to know the producers in her counties.