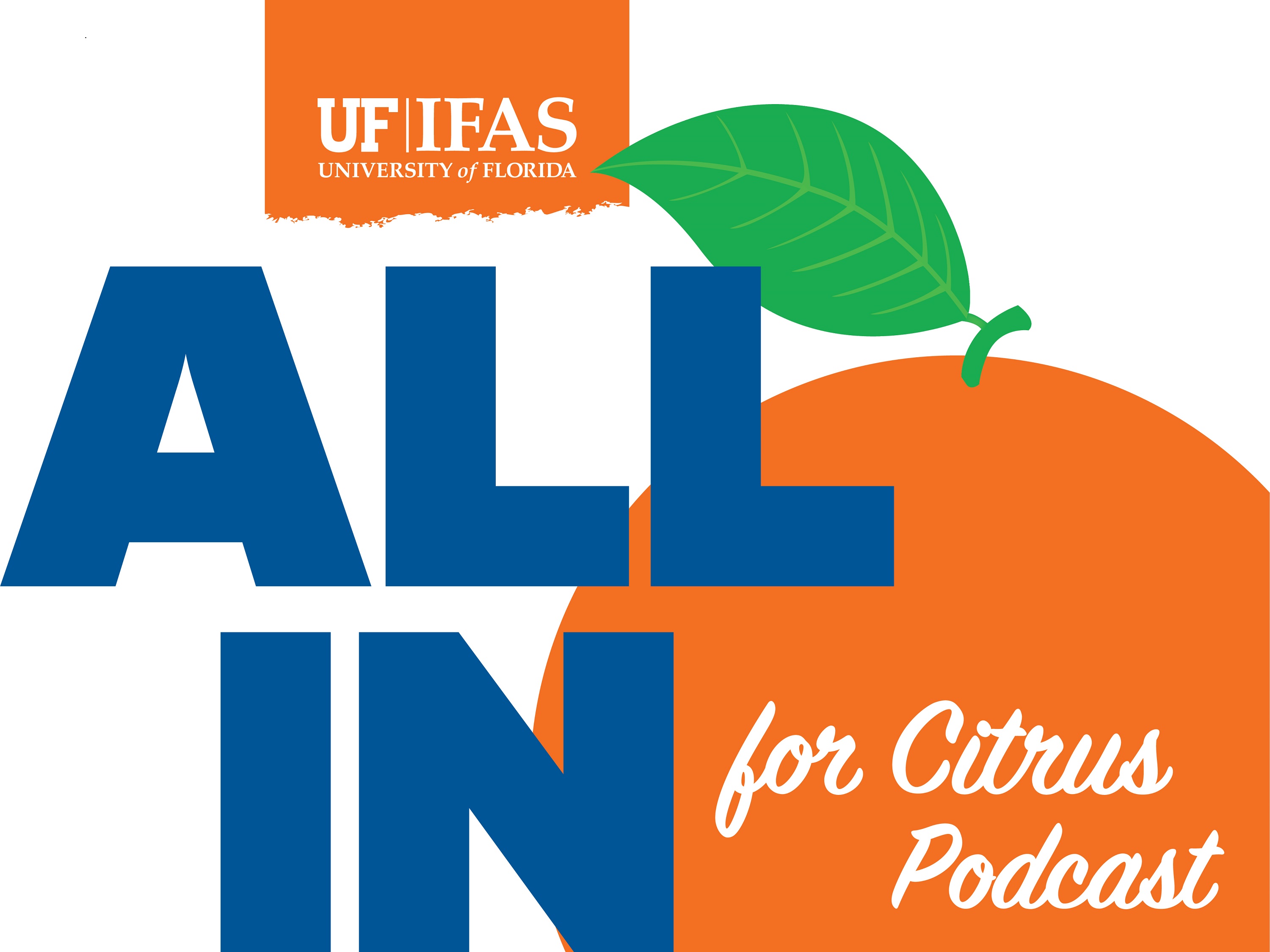 In May's All In For Citrus Podcast, listeners can hear the latest huanglongbing (HLB) research and recommendations as well as how the University of Florida Institute of Food and Agricultural Sciences (UF/IFAS) citrus team is operating as COVID-19 restrictions begin to ease.
As always, Citrus Research and Education Center (CREC) Director Michael Rogers begins the podcast. He shares news about how operations with research both on and off campus can continue with a little less restriction. Rogers says the team will be abiding by social distancing rules but will continue with virtual education as a few new opportunities come online in the near future.
The Nutrition of Florida Citrus Trees, 3rd Edition is now available to growers. UF/IFAS Southwest Florida Research and Education Center Director Kelly Morgan gives an update on important new information in the fertilization guide, including official HLB recommendations. Morgan said growers have been asking for those additions for some time, and the citrus team is excited to have them included in the new edition.
CREC Associate Center Director Kirsten Pelz-Stelinski concludes this month's episode with an update to her research that is targeting bacteria, both good and bad, in the body of the Asian citrus psyllid. She also discusses some unintended benefits of bactericide use in the industry. Her trials are showing a possible slowing of transmission between the pest and the tree.