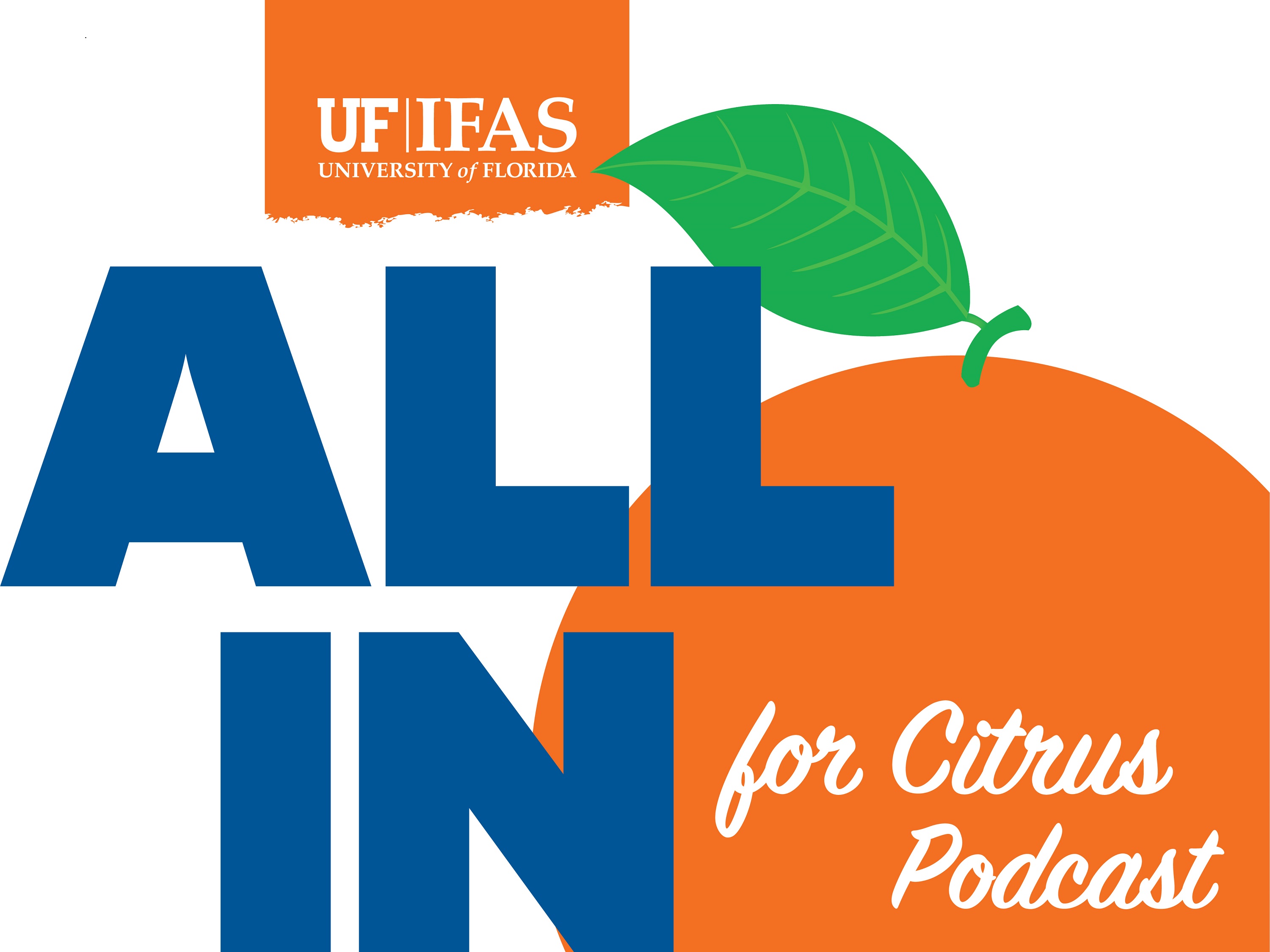 Listen to the June episode of the All In For Citrus podcast to hear a bit of breaking news as well as updates on two research projects with exciting potential.
Citrus Research and Education Center Director Michael Rogers learned just hours before the recording of this episode that the University of Florida was moving forward with the state's Phase Three of reopening from coronavirus restrictions. He describes what that means for the citrus agents and discusses some of their tentative plans for the 2020 Citrus Expo that, as of now, is still happening.
Johnny Ferrarezi, assistant professor at the University of Florida Institute of Food and Agricultural Sciences (UF/IFAS) Indian River Research and Education Center, offers an update on the exciting Millennium Block research. The project looks at a variety of scion and rootstock combinations for grapefruit, tangerines and navel oranges. Although it's still too early to publish data, Ferrarezi says he already sees a lot of differences in growth between the combinations.
UF/IFAS Assistant Professor Lauren Diepenbrock wraps up this episode with how she's helping growers start young trees off on their healthiest foot. Her research aims to make official recommendations for growers who are replanting trees in the face of widespread huanglongbing.