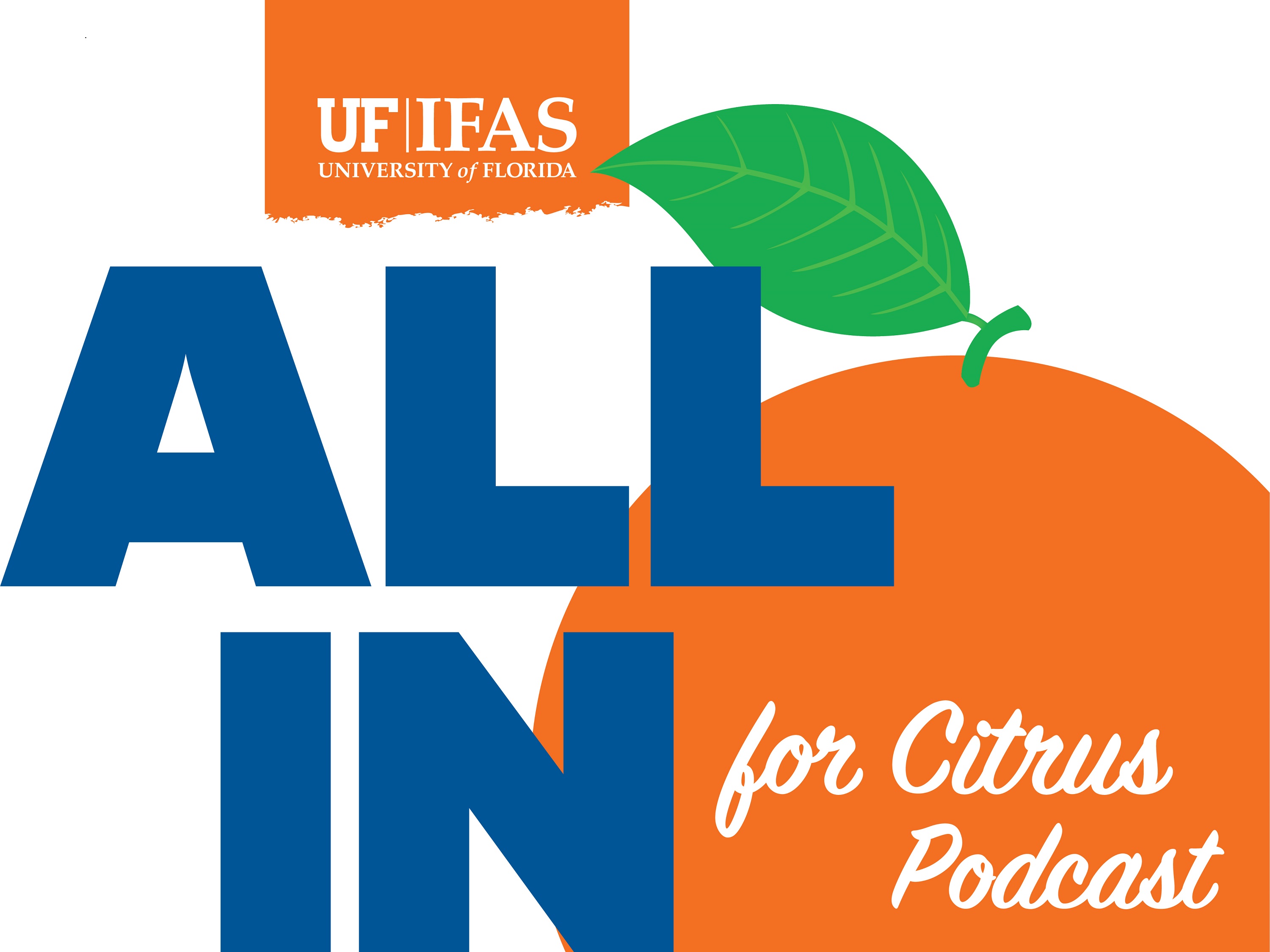 National recognition, new findings on black spot control, and research on antimicrobial peptides highlight the September episode of the All In For Citrus podcast.
Citrus Research and Education Center Director Michael Rogers starts the episode with the announcement that the University of Florida was ranked in the top 10 of U.S. News and World Report's Top Public Schools list. Rogers describes how the list is put together, what it means to the university, and how vital students — especially postgraduate students — are to the university's research.
Plant Pathology Assistant Professor and Extension Specialist Megan Dewdney gives an update on her citrus black spot research. She details findings from an ongoing project examining product effectiveness. The study tested 10 different tools to combat the pathogen. Dewdney also talks about updates to her section of the 2020-2021 Florida Citrus Production Guide. She says the authors continue to update the publication to modernize it and go through a rigorous process to include recommendations for growers.
Wrapping up the episode, Research Assistant Scientist Choaa El-Mohtar joins the show to talk about the system he developed to test naturally occurring compounds on citrus trees. Using a strain of the citrus tristeza virus (CTV), the technology can introduce things like peptides into trees to see how they will react. El-Mohtar says researchers have scanned many antimicrobial peptides in the system and have identified a few that help trees tolerate HLB. He adds that the CTV technology is close to being tested on a large scale at Southern Gardens Citrus and could be available to growers relatively soon.