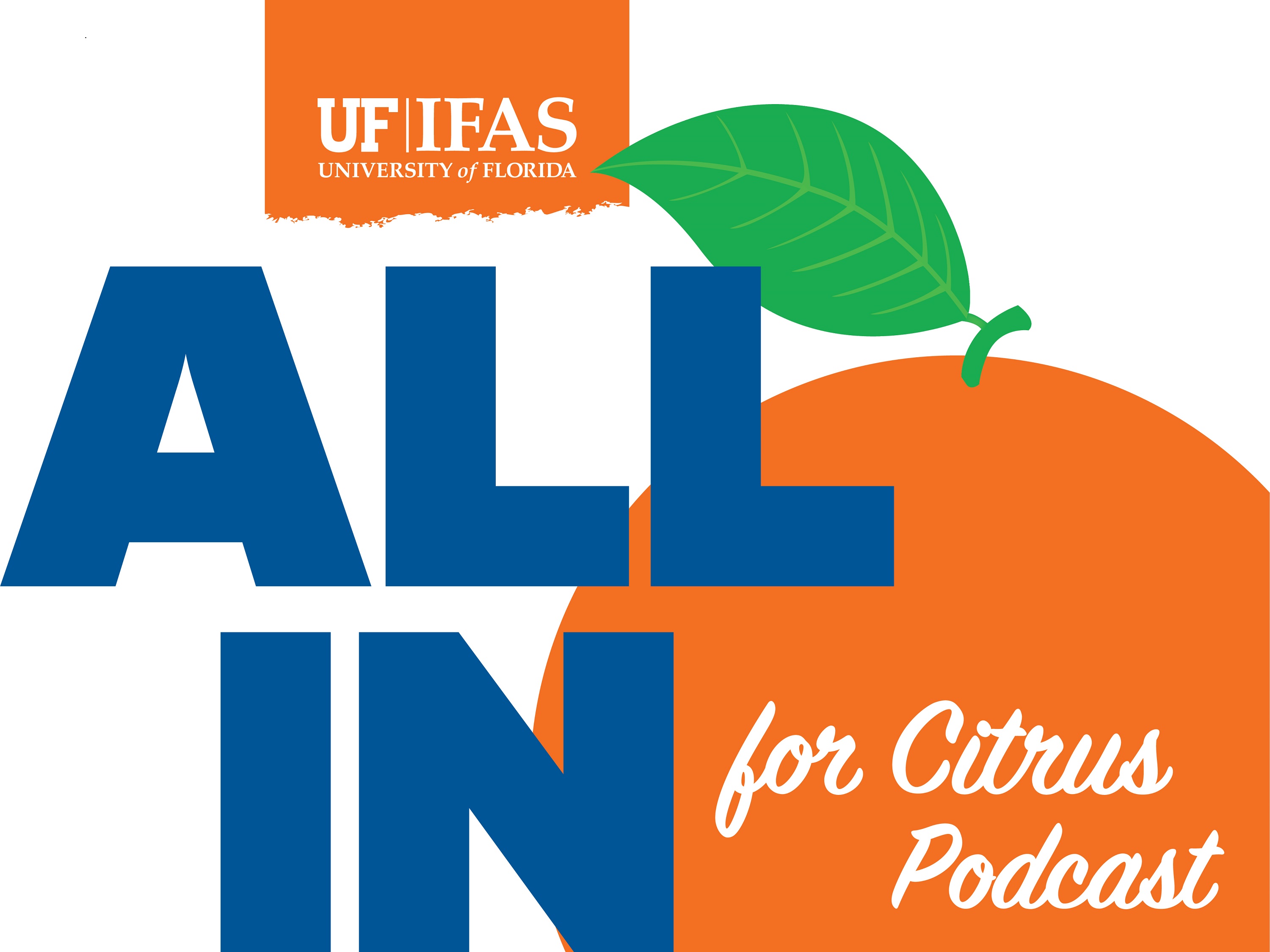 December brings the holiday season, but it is also a busy time for harvesting Florida citrus. As early-season varieties come off the trees, the December episode of the All In For Citrus podcast blends critical information for growers with a little holiday history and cheer.
University of Florida Institute of Food and Agricultural Sciences (UF/IFAS) Citrus Research and Education Center Director Michael Rogers gives a field report on the harvesting of Hamlins. He shares information on the Flower Bud Induction Advisory and where growers can find that information, plus a list of upcoming webinars for producers. Even though the Florida Citrus Show has been postponed, Rogers says the UF/IFAS citrus team is looking forward to getting back to in-person events at some point and is thankful to the industry for its patience.
Artificial intelligence (AI) can be an overwhelming topic, but Sandra Guzman says it is easier to swallow when it helps growers. Guzman, an agricultural engineering assistant professor at the UF/IFAS Indian River Research and Education Center, has been working directly with growers to integrate the benefits of in-field technology. She describes systems growers are using to get all their information together and in real-time. Guzman also tells how growers can use AI to help maximize yields and stabilize production with variable weather.
Some holiday spirit, history, and gift-giving tips wrap up the December episode of the podcast. Ruth Borger, UF/IFAS communications specialist, discusses the rich history that citrus has with Christmas. Some people still get an orange in their stocking, and there is a reason for that. Borger details how the tradition has continued over the years and what meanings are behind different varieties that are gifted. She also has several ideas for citrus-related gifts as well as critical tips for the safest way to send fruit to family and friends.