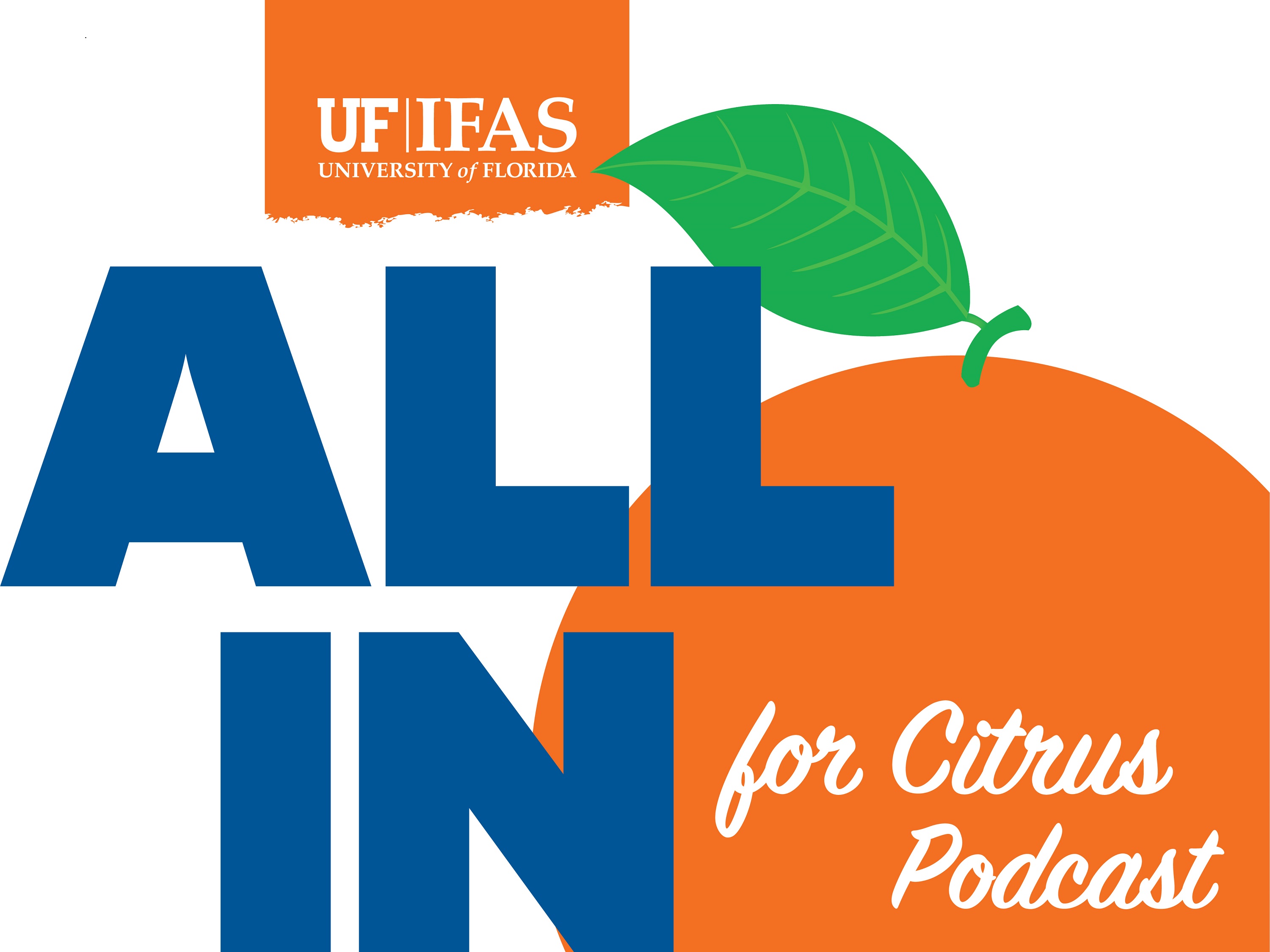 March's All In For Citrus podcast brings news of in-person events, details on controlling the vector of HLB disease, as well as potential changes to nutrient and water management recommendations.
Citrus Research and Education Center Director Michael Rogers begins the episode discussing several upcoming events for growers. On April 6, the Florida Citrus Growers' Institute will return as a virtual event. Rogers says the presentations will be focused on pest management this year, and participants can register online. Two other major events later this year are scheduled to be in-person again. The Florida Citrus Show has been rescheduled from earlier this year to May 12-13, and the Citrus Expo will be Aug. 18-19. Rogers reports that the Citrus Expo planning meetings have gone well, and all things point to having as close to a 'normal' event as possible while maintaining COVID-19 safety precautions.
Nabil Killiny, University of Florida Institute of Food and Agricultural Sciences (UF/IFAS) associate professor, shares the latest findings from his team's RNA interference (RNAI) research. He says they are using RNAI to attack the Asian citrus psyllid and limit HLB transmission from plant to plant. It is a three-pronged approach aimed at disrupting how the disease's bacteria attaches to the insect, how well the insect flies and how well the insect can tolerate pesticides. Killiny says the RNAI work could break the pesticide resistance seen in Asian citrus psyllids and increase insect feeding, making applications more effective.
Davie Kadyampakeni, UF/IFAS assistant professor, concludes the episode with a few updates on soil and water management research. While some growers have tried deficit irrigation on HLB-infected trees, he says field tests have shown this practice significantly hurts the trees. Kadyampakeni is also taking an in-depth look at nutrient management. A project in its fourth year has identified three micronutrients that could be doubled, tripled, and in some cases even quadrupled, without toxicity issues. He says researchers have seen an increase in tree health and production with less fruit drop in some instances. Kadyampakeni's team also is looking at nitrogen levels to update recommendations to modern spacing practices.