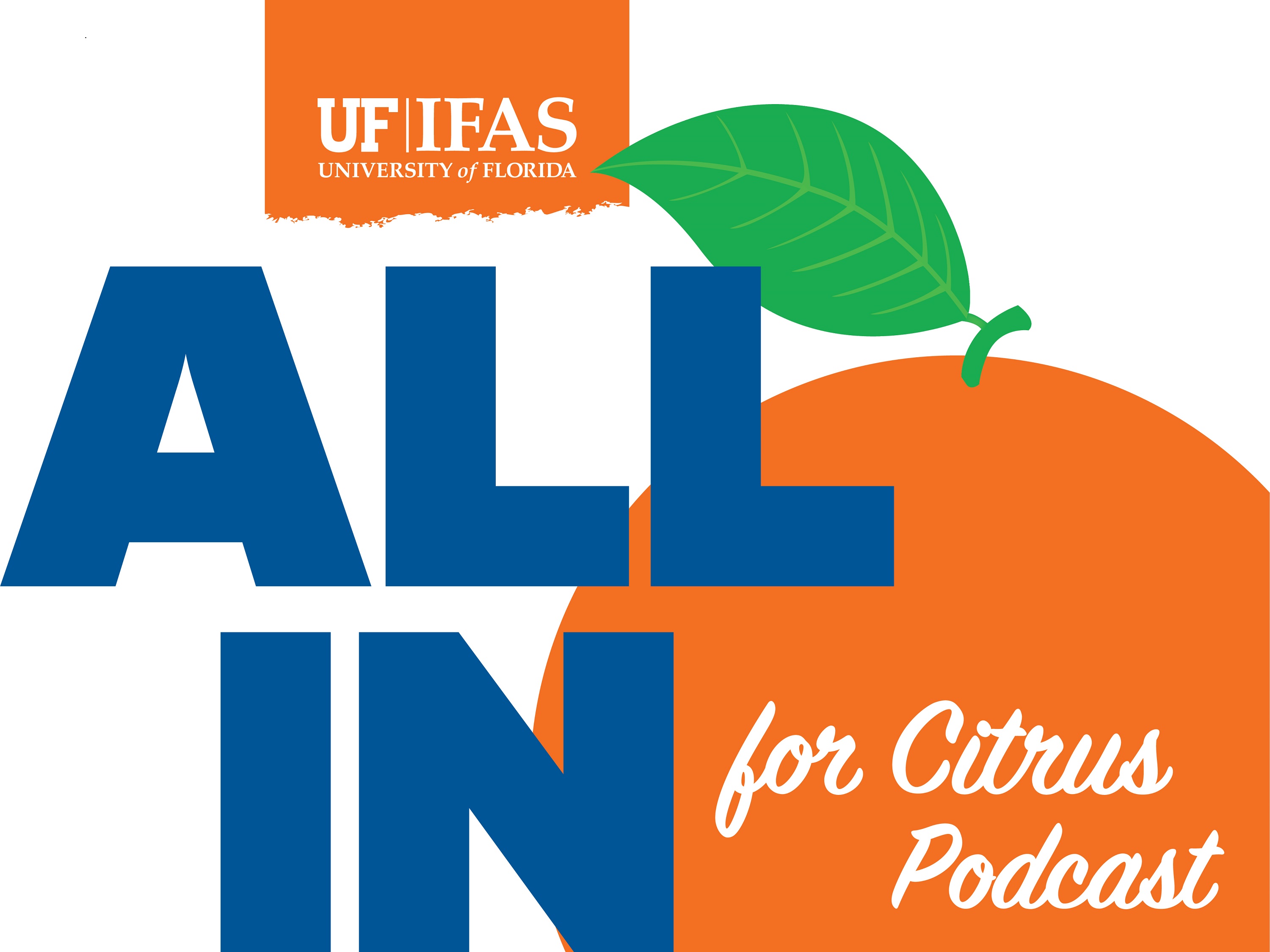 A whole-systems approach to one University of Florida Institute of Food and Agricultural Sciences (UF/IFAS) research project is the focus of the April All in For Citrus podcast.
Citrus Research and Education Center Director Michael Rogers said the project is a good example of citrus researchers taking a more comprehensive look at problems in the industry. "We're starting to put all the pieces together and develop these integrated approaches — really focusing on what can growers do now," he said.
The project, "Establishing Healthy Citrus Plantings in the Face of Persistent HLB Pressure," is led by Lauren Diepenbrock. She says the team simply refers to it as the young citrus project. The objective is to update current recommendations for new plantings in Florida because they are out of date and need to consider HLB disease. "Our goal is to come up with some guidelines to help growers establish new plantings … using some of the tools that growers are already implementing that we have zero guidelines on," Diepenbrock said.
Those tools are reflective mulch, individual protective covers and kaolin clay. Megan Dewdney and Evan Johnson are looking at pathology both above ground and below ground, respectively. Davie Kadyampakeni is tackling nutrition and irrigation in the trial, and Christopher Vincent is looking at overall tree growth. After one year of the research project, some interesting results are already emerging.
Diepenbrock said it's a much-needed project that was spurred by grower questions. "We worked with them to see where their issues were, what their concerns were, what kind of other problems they had or noticed so we could keep an eye out for them," she said. "It may be an issue that we can maybe solve in some manner. We're trying to think of these things that are going to impact growers. They need to get a return on their investment to make it worth their time and money."
Unrelated to the project, Rogers noted that the presentation videos from the Florida Citrus Growers' Institute are now available online. He also reminded the industry to follow along with UF/IFAS on social media for National OJ Day on May 4. He said UF/IFAS will be interacting through various channels to promote the topic and industry. Finally, he urged growers to take advantage of the Tip of The Week segment on CitrusIndustry.com. The series has vital information for growers in an ever-changing environment.