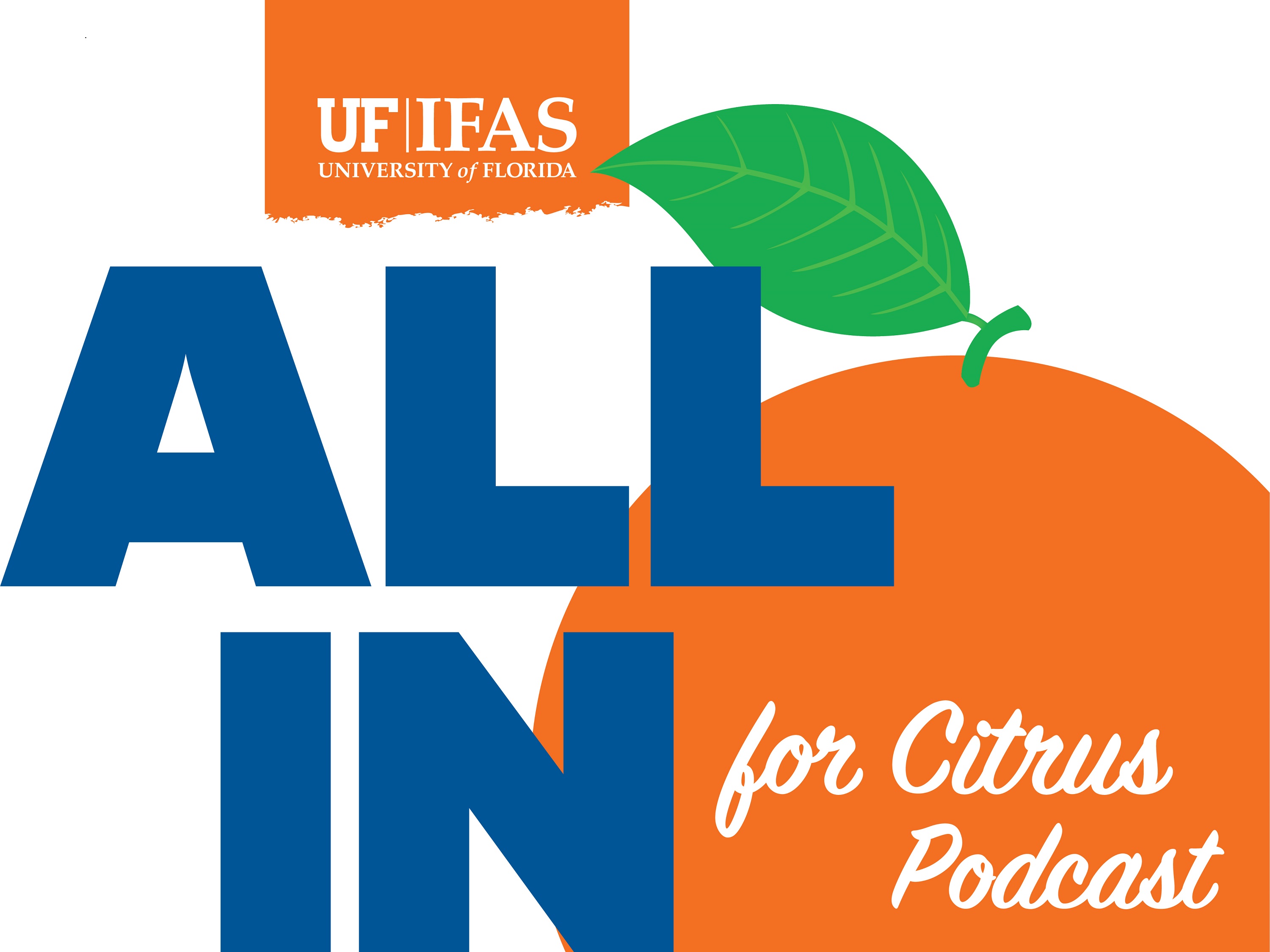 It takes strong partnerships between the citrus industry and researchers to make advancements toward issues facing growers. This month's All In For Citrus podcast details the importance of those partnerships, highlighting one special relationship that has been critical to variety development.
University of Florida Institute of Food and Agricultural Sciences (UF/IFAS) Citrus Research and Education Center Director Michael Rogers begins the podcast discussing collaboration between growers and researchers. "This is something that we are going to be talking about more in the future," Rogers said. "You could even say that these collaborations are part of our DNA. They are why we are here."
As more in-person events are scheduled coming out of the COVID-19 pandemic, Rogers said it has been refreshing to be able to talk with growers again. Travel and visitor restrictions have eased, and he believes UF/IFAS will start having in-person meetings soon.
Florida's revised budget announcement was also good news for the citrus team. Rogers said there were no cuts to their system; a small increase was actually seen. He said this will allow UF/IFAS to fill some vacant positions that were put on hold. Most important among these positions is a citrus plant improvement horticulturist. The position will work closely with growers on large-scale field trials. Zoom meeting invitations were sent to growers to participate in the hiring process.
UF/IFAS citrus breeder and geneticist Fred Gmitter and grower Tom Hammond are a real-world example of the researcher/grower relationship. Gmitter said what this partnership has allowed him to experiment with is unprecedented. Hammond dedicates 16 acres of land to Gmitter's variety trials and shoulders most of the cost. Gmitter said the arrangement is especially unique because the block does not produce any marketable fruit, and Hammond is not able to recoup any of his costs.
Hammond believes that isn't the point. "What I learned very quickly was that you can take varieties from around the world … and you can bring them over here to Florida and they don't necessarily do well," he said. "If we were going to be successful in developing new cultivars … it was going to be super important that some of this stuff was homegrown."