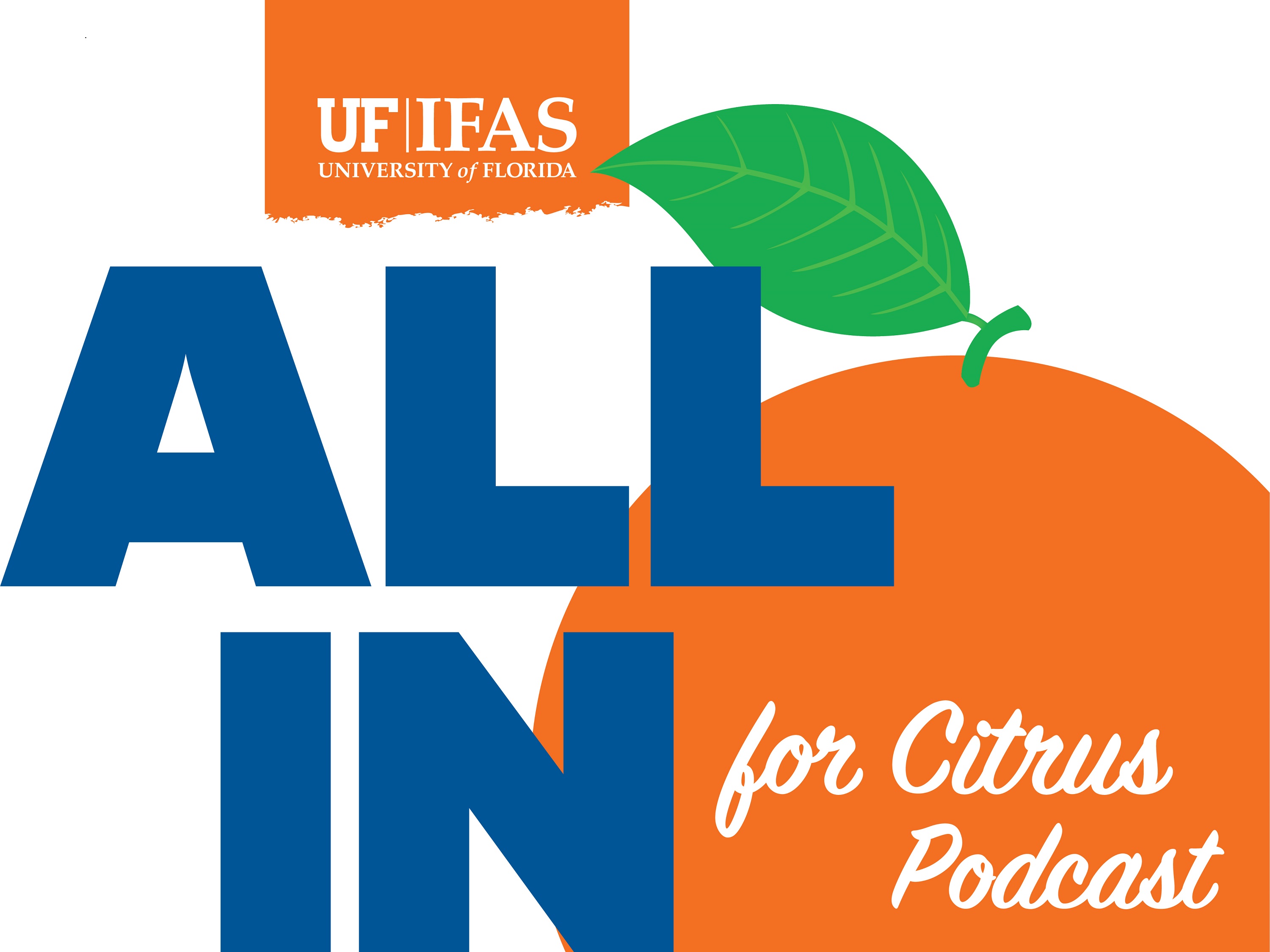 A pest problem in citrus under protective screen (CUPS), heat stress guidance, and Citrus Expo news headline the July episode of the All In For Citrus podcast.
Citrus Research and Education Center Director Michael Rogers begins the episode with an overview of the seminars at this year's Citrus Expo. He said his University of Florida Institute of Food and Agricultural Sciences (UF/IFAS) citrus team will be presenting a full lineup of sessions on Wednesday, Aug. 18. Talks will fall under three sections — pathology, entomology and horticulture. While HLB research will be covered, Rogers said there is a lot more that will be addressed in all aspects of production. He hopes attendees will be able to walk away from the sessions this year with actionable tools that can help them stay productive.
Next up, UF/IFAS entomologist Lauren Diepenbrock talks about an emerging pest in CUPS production systems. Chilli thrips are so small that they can fit through most screens. She said there are some unanswered questions about the situation, including where the pest pupates and why it isn't an issue in traditional production. Research has already begun, and Diepenbrock hopes to have some answers soon for growers who have invested in the high-cost system for fresh fruit production.
Florida growers face threats from hot temperatures during the summer months. UF/IFAS Extension agent Amir Rezazadeh details how heat combined with little water can cause major damage to both trees and humans. He shares the key signs to keep an eye out for in groves when it comes to plants and workers.
Wrapping up the episode is UF/IFAS Extension Program Manager Jamie Burrow. She brings the listeners back to the topic of Citrus Expo, where the UF/IFAS trade show booth will look a little different this year. The open space will feature hands-on, digital and physical information for growers. The booth will be more interactive this year, so growers can take home things they can use in the grove, along with the newly updated Citrus Production Guide.
Listen to the July episode of the All In For Citrus podcast.