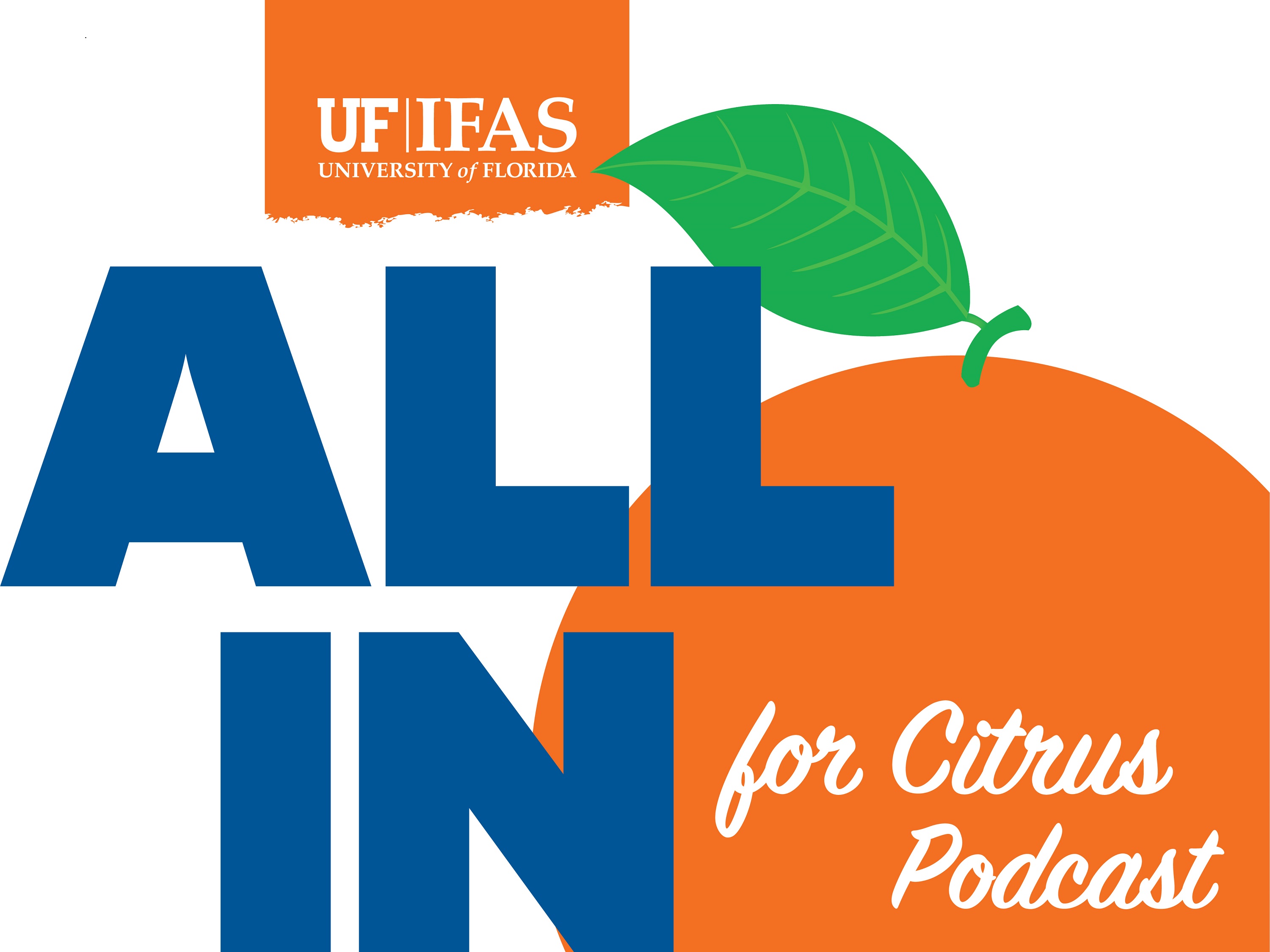 September All In For Citrus Podcast Has Big HLB News
The September episode of the All In For Citrus podcast is a special edition focused on one subject. University of Florida Institute of Food and Agricultural Sciences (UF/IFAS) researchers have identified a breakthrough treatment for huanglongbing (HLB) that greatly reduces the effects of the disease. 
Michael Rogers, director of the Citrus Research and Education Center, said a lot of UF/IFAS research has focused on reducing citrus tree stress. While running a trial, citrus researchers tested several products on trees to see if they could reduce the oxidative stress that is caused by several diseases, including HLB. Rogers said they quickly noticed that gibberellic acid (GA) was standing out among the products trialed. Gibberellic acid is a common plant growth regulator in the industry.
After running tests with GA sprays on Valencia oranges, Rogers said the research team is confident it has identified a major tool for growers that can keep them profitable amidst the disease. 
"Some things may not be cost-effective in our research, and we may not go down that route," Rogers said. "In the case of this work with gibberellic acid, it's a tremendous benefit for such a little cost."
Rogers warned growers though that UF/IFAS researchers have only tested GA on Valencia oranges, and there are specific guidelines growers must follow to avoid a negative effect. He also cautioned that this is another tool in the toolbox to help growers manage HLB disease, albeit a very effective one. 
Tripti Vashisth, one of the researchers working on the trial, has seen an incredible dollar increase per acre in the test plot. She will be leading a virtual talk on Tuesday, Sept. 21 about GA guidelines. Rogers said the presentation will be recorded. Growers can register for the meeting and find more information at the UF/IFAS Citrus Research website.
Listen to the September All In For Citrus podcast here.