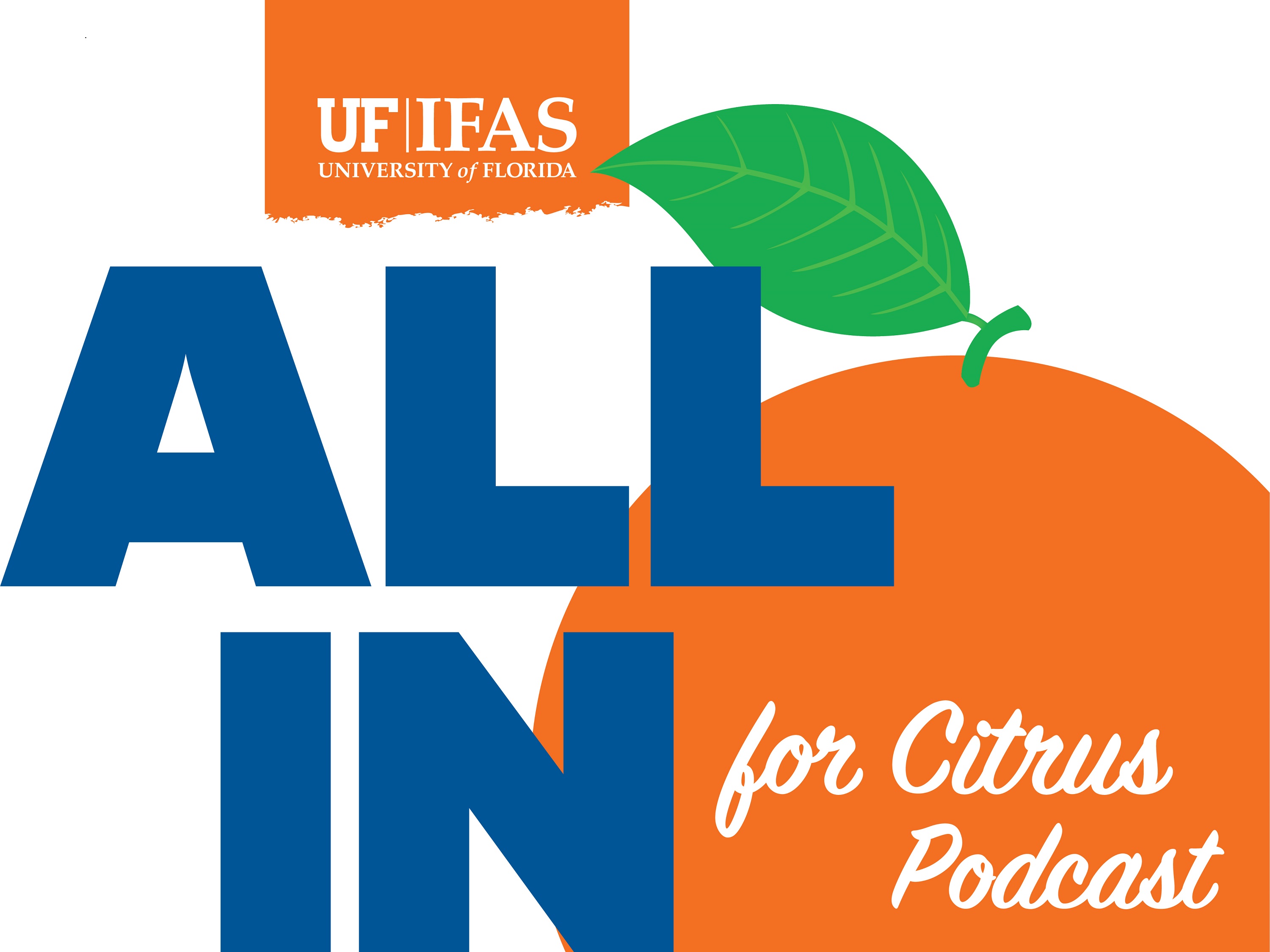 The important process that gets new citrus varieties in the hands of growers is the main topic of the November episode of the All In For Citrus podcast.
Michael Rogers, University of Florida Institute of Food and Agricultural Sciences (UF/IFAS) Citrus Research and Education Center (CREC) director, discusses the recent CREC open house where breeders displayed potential new varieties for the industry to see. Rogers says growers get a chance to taste and rate the fruit, which is valuable information for researchers. The open house also included several field tours, including one that Rogers describes as extremely practical that involves techniques growers can use now to keep operations profitable in the midst of HLB disease.
Once UF/IFAS completes the process of creating a new variety for release to the public, several things need to happen next that involve partnerships. That's where Peter Chaires, executive director of New Varieties Development & Management Corp. (NVDMC), and John Beuttenmuller, executive director of Florida Foundation Seed Producers, Inc. enter the equation.
The non-profit Florida Foundation Seed Producers is a direct support organization that bridges the gap between UF/IFAS and growers. NVDMC, also a non-profit, files patents on the new products and works with nurseries and partner companies for fresh fruit varieties.
Chaires says NVDMC brings new varieties to commercialization. He explains how the process has changed over the years for the better, streamlining the development chain and increasing efficiency.
The patents that NVDMC file on new varieties provide a steady income for future development. Beuttenmuller said 70% of the royalties from those patents are returned to the UF/IFAS citrus breeding program.
For the full story, listen to the November All In For Citrus podcast here.